Arrival in Bangkok
Asia Travel Book / PUBLIÉ LE 27/02/2012 /
0 COMMENTAIRE(S)
Well we are in Siam! 
We are little bit tired,  Jet lag (6:00), the wonderful airplane chairs makes you remoner kidneys in the stomach, the stress of Customs (Will they leave us again?), The night bus in Bangkok, the girl who tooks Martine's bag because all the French will buy the same backpack Decathlon before leaving Thailand, the taxi which lead us down the street from the hotel without knowing where the hotel is. We arrive at the hotel at 21:30 and there: we are politely told in French: it is finally Taewez Guesthouse. 
Summary-a-shower, a Shinga beer and now "Doudou" is naked in the street with the kittens! And here the work. Martine will describe you the room: It is equal to the price. The bed? Two planks of wood on four feet and is fine. Hervé has done his small laundry and he is very happy. It is now necessary for it to dry at least 2 days ... after we leave. I embrace you all very much and the adventure continues.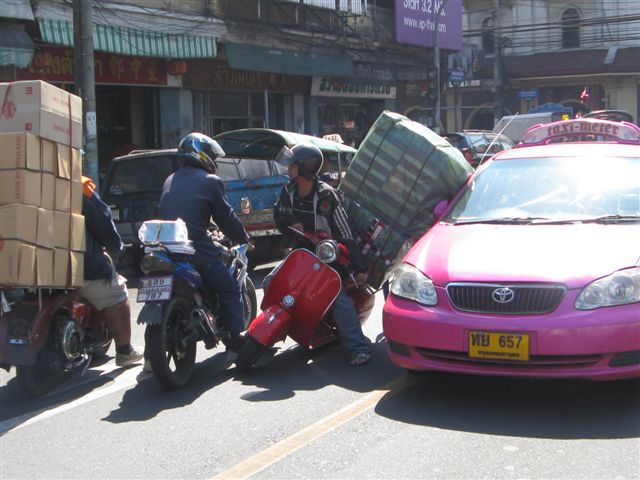 Well it was Martine live from the terrace of Taewez Guesthouse, the street is dark, like the cat that passes.
Article published on 27/02/2012 at 12h57
in the category « Asia Travel Book ».