Ban Nam Thoung minority
Asia Travel Book / PUBLIÉ LE 27/03/2012 /
0 COMMENTAIRE(S)
We continued on the main paved road, just to relax your buttocks. We made a stop at the temple "Bidulchose" with 136 steps to reach it. We crossed the main road and shifted to the village of Ban Nam Thoung. Nickel own, always the same menagerie, cries of pigs being slaughtered, women animists who we are loathe to take a photo for fear that their soul is lost forever, children EVERYWHERE. Y'en everywhere. Young people are one in each arm, the old cradle, fathers carry them on their lawn mowers, and mothers do not know where to turn. Of these small villages we passed through emanated a soft quietude, as if time had stopped here in the Middle Ages (with satellite dishes and more!)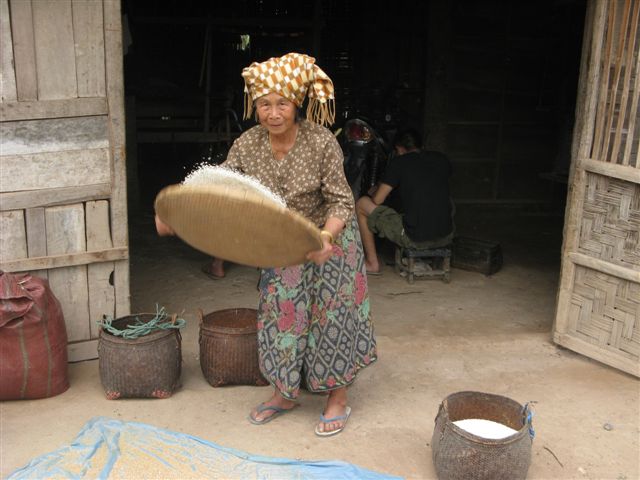 It exudes the quiet, timeless, calm, tranquility, Zen ... and whatever you want to cool. Palm trees, banana trees, rice fields that glow in the sun, women with the Chinese hat who pick the next rice seedlings for transplanting in a few months, the ox that drags the plow, farmers who walk slowly in the mud not at the mercy of buffaloes and silence ... because the caravan of the Tour de France had decided not to go through it. Rice fields to ourselves. Beautiful! Even the pain in the ass seemed far away.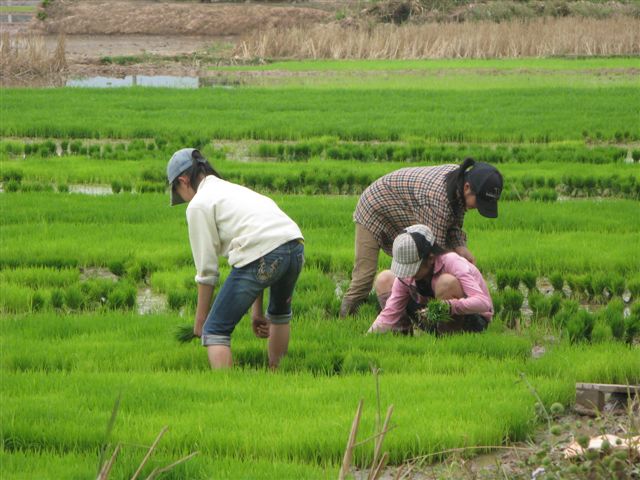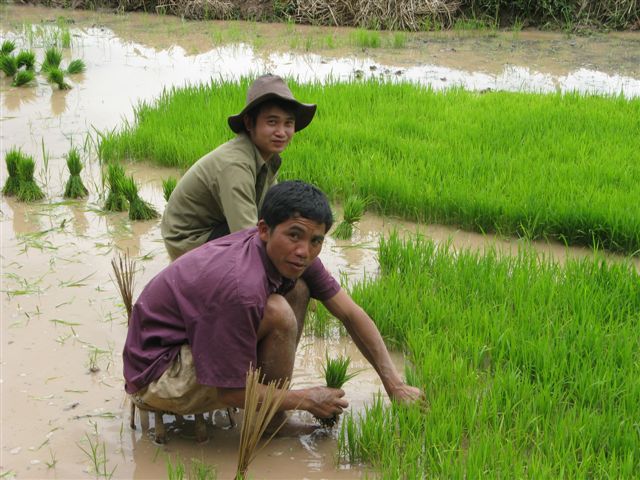 The camera strap, I can tell you that I have strafed the Ban Nam Thoung every angle, taking care always to ask permission. All you say "Sabaidee" with a smile and you tell them the same thing. Jeannie became a fright while crossing a bridge of bamboo and I broke the figure without damage by slipping on a stone that the local DDE had not seen fit to put it back. Finally, it was an absolutely amazing tower that will remain etched in our memories as one of the strongest moments of our trip! The stage ended with the spectacular ascent of 175 steps to the Stuppa "machinbidulechose" overlooking the city (A stuppa, for philistines, is building a bell-shaped, gilded, and which is visible from afar; It's a kind of temple to Buddha ... and the kings of the little Queen which we now part.)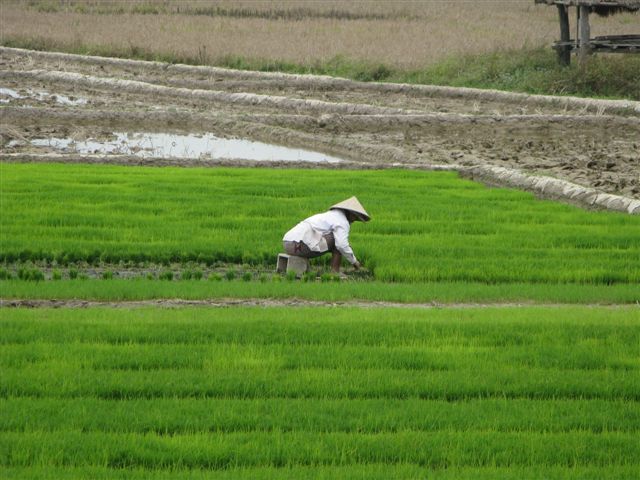 The return to the hotel was particularly grueling: stones, mounted stones, descents, rocks, dust, pebbles always. The rash compote. The shower, which perks up the little concrete laying on the mattress that we have blessed, the tall glass of fresh juice and here we are finally Manychan sipping loaloa (the local whiskey) and a repairman Beerlao well deserved.

Tomorrow, Raymond and Jeannie will perhaps get a massage the posterior ...

In the meantime, talk to me bike!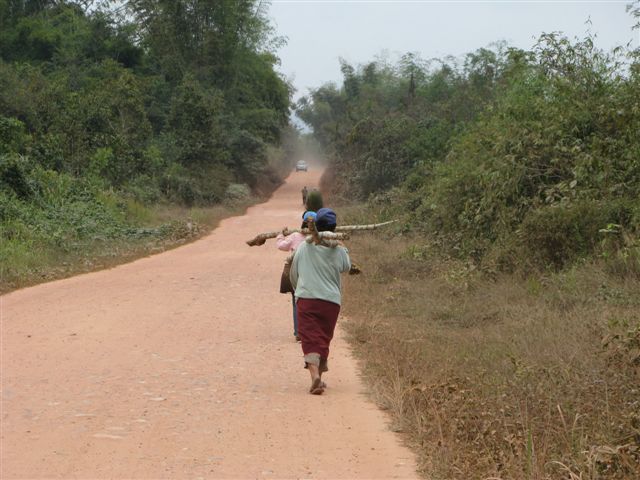 Here, it was Gerard Holtz Live the caravan of the Tour!
Article published on 27/03/2012 at 11h40
in the category « Asia Travel Book ».