East Timor The Ainaro
Ethnic headdresses / PUBLIÉ LE 06/05/2012 /
0 COMMENTAIRE(S)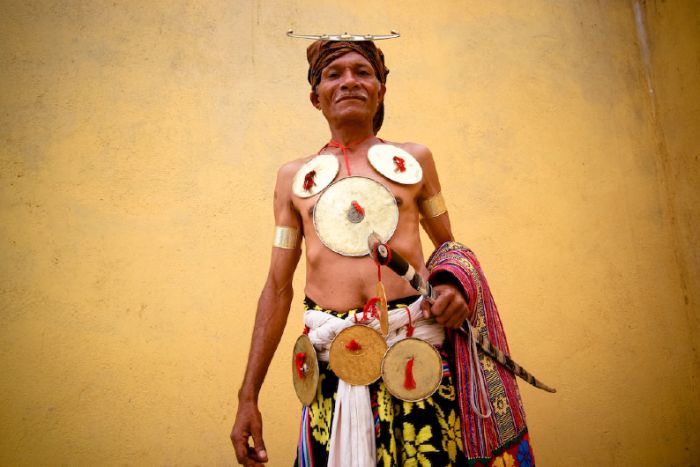 East Timor, East Timor or Timor-Leste (East Timor in Portuguese Timor in Loros'ae tétoum, Timor Timur in Indonesian), the Democratic Republic of East Timor for official purposes, is a country in Oceania. The country consists of the eastern half of Timor island "hence its name", the islands of Atauro and Jaco, and Oecussi-of Ambeno, an enclave in the western part of Timor island , surrounded by West Timor under Indonesian sovereignty. East Timor is divided into 13 administrative districts, Aileu, Ainaro, Baucau, Bobonaro (Maliana), Cova-Lima (Suai), Dili, Ermera Lautem (Los Palos), Liquica Manatuto Manufahi (Same), Oecussi (Ambeno ) and Viqueque. The cap comes from the left Ainaro district. The Kaibuk is directly mounted on a headband made ​​of fabric that is decorated with round metallic made ​​of an alloy based on silver. Generally used by warriors that cap is also worn for the ceremony (Middle of the twentieth century).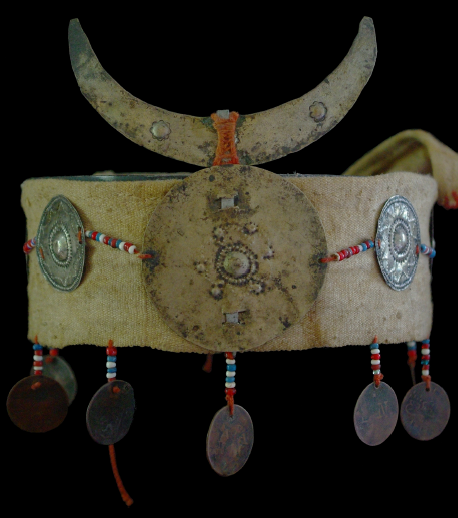 Article published on 06/05/2012 at 05h46
in the category « Ethnic headdresses ».