Good Morning Bangkok
Asia Travel Book / PUBLIÉ LE 28/02/2012 /
0 COMMENTAIRE(S)
Good Morning Bangkok!

I arrived in Bangkok with an unresolved clock which shows a time difference of six hours. We went to bed relatively early in the night I thought I was the day I woke up. My watch indicating: 3:00AM, I jumped up thinking it was already 9:00 in the morning. Teeth brushed, clean shaven, dressed, I was prepared to deal with Bangkok. I waited Martine wakes up .... and as she seemed to want to sleep, I left her alone in the room. I go out into the street: the Night! Hey, it's dark here at 9:00AM? It's weird!

I begin to walk in the little market across ... not many people in the street. Just a few ladies in the process of rolling spring rolls ... I look at the time again: 23:00! Shit then! I quickly recalculates: 23:00 + 6:00 = 5:00AM. Yes! 5:00 in the morning! Here, I was like a moron! Back at the hotel, undressed, and go back to the bed without any desire of sleepiness. Short! I woke up at 13:00, and the first thing I did was (-yes, I know, "I made was" it's not great) to go buy one new clocks (the same as mine for € 3 ... but this one, it has the integrated light.) So our day began only 1:00 p.m. We went to Plaza Phanti to buy a watch!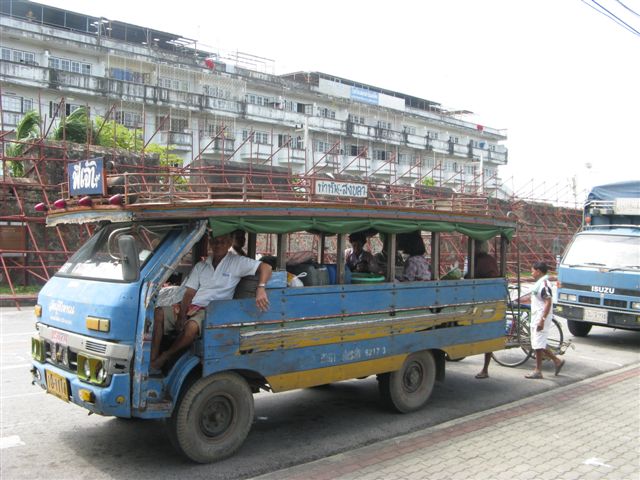 Must see the shopping center exclusively dedicated to computer science. You take six Carrefour (or six Auchansif you want), you put them on top of each other and you have the Phanti Plaza! There are so many things you do not know why you came here! And a world not possible ... it's when you say that's too many on the planet.

We used the taxi and the bus to go back on Kaosan Road. The bus controller was definitely a sore throat or the H1N1 (like me) and I offered to my fellow-sufferers ... an aspirine and a licorice candy. If it is not its effect, that! Anyway, with me, the effect is zero. Dammit! I have a burst to take down a horse in heat. Normally, I treat myself with rum, but here ...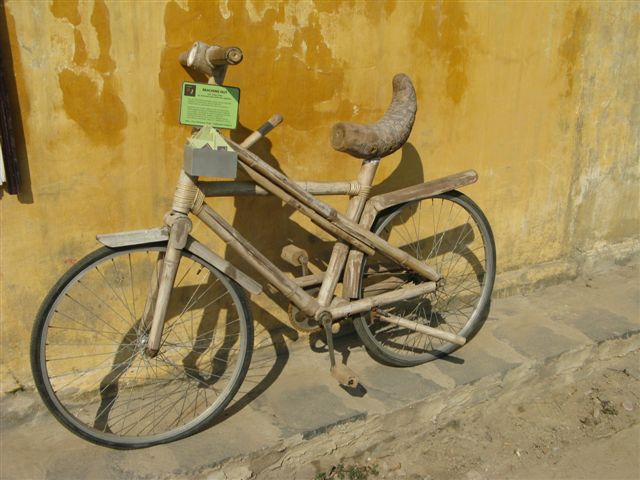 Kaosan Road on the local Latin Quarter, it's not great. He fell a beautiful early evening downpour which somewhat refreshed the atmosphere. It was of course met people who had seen the plane. It has bought two bags of potatoes used blue pants and coolers of roubignoles for men. Must say that the jeans, it started to stick to serious foundation .... Voili Here, we begin to take our brands. We ate divinely beside a klong (povre Doudou, chili took off his head) and then we'll go to bed. And that night, under the sheets, or rather under the sheet, - and to finish on a rhyme: -

I will light with my new Casio.
In the studios!
Article published on 28/02/2012 at 01h06
in the category « Asia Travel Book ».