Modern China and its Greatest Cities
Asia Travel Book / PUBLIÉ LE 29/08/2014 /
0 COMMENTAIRE(S)
These last decades, most Chinese people have migrated to big cities, leaving behind them the countryside to find some job. Though the majority of Chinese remains rural, about forty cities are inhabited by more than one million people.
Discover the Beauty of the Capital, Beijing
Even if Beijing is the capital, it is just the second largest towns after Shanghai. This city has no less than three millenniums of history and was made capital of China in the late thirteenth century. Beijing has two parts: the Inner City and the Outer City. The Inner City is on the North side and known for its Imperial and Forbidden City with historical and tourist sites like palaces, temples and lakes that were all made by men in the beginning of the fifteenth century. That was the residence of the Emperor. Tienanmen Square, a place where festivals and events are often organized, and Mao's tomb are also located in the Forbidden City. Despite all the modern aspects of Beijing, the principal mode of transportation is bicycle.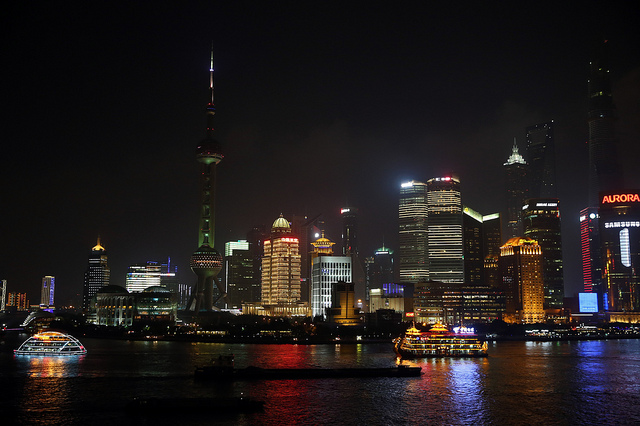 The Mixture of Cultures in Shanghai and Tianjin
As said before, Shanghai is the biggest city in China. It is situated in the middle of the east coast. Shanghai also must be the most Europeanized town of the country for it has port and then, it was easy for the British, French and even American people to land there, especially after the Opium Wars. The contrast between extreme wealth and extreme poverty is quite shocking in this country. Skyscrapers adorn the town while slums can also be seen in many districts. Other interesting city that can be found in the north of China is Tianjin, it also shows a combination of traditional and modern architecture. Attracting over one million tourists per year, they can visit ancient cultural streets, amazing coastline and shops where they can buy some Chinese traditional items. Tianjin is one of the major seaports of the country. But there are also Shenyang and Guangzhou, two other industrial cities
Article published on 29/08/2014 at 18h53
in the category « Asia Travel Book ».