Night Train to Chiang Raï
Asia Travel Book / PUBLIÉ LE 06/03/2012 /
0 COMMENTAIRE(S)
Night Train Thailand
Come Back briefly to the "little cozy night bed train" an horror. The couch was very spacious and wide. The "bed-maker" has everything installed. The small bottom sheet, pillow, pillow case, coverage from an albino antelope skin (in plastic). The bunks are located on both sides of the aisle. The one on the other. The top one has no window. It was like sleeping in a dormitory. Each berth is closed by a small blue curtain of the most beautiful effect. They also served a meal on request. All that's fine but there's one problem: The problem is not the snorers, it's not the talkers, it is not tje ncessant vibrations of the train. No! The problem was the continuous light and especially the damn aircon fuc..... we froze all night. And when it's cold, you do not sleep, lest you find frozen in the morning. Moral: we arrived in Chiang Mai burst and frozen. It was yet more than 25 ° on the dock at 7:00 am.

We then took the bus to Chiang Rai super comfortable where we found a small hotel clean There's even chaineTV5! It allowed us to inspect the persistent cold of France. Well it is better here than there.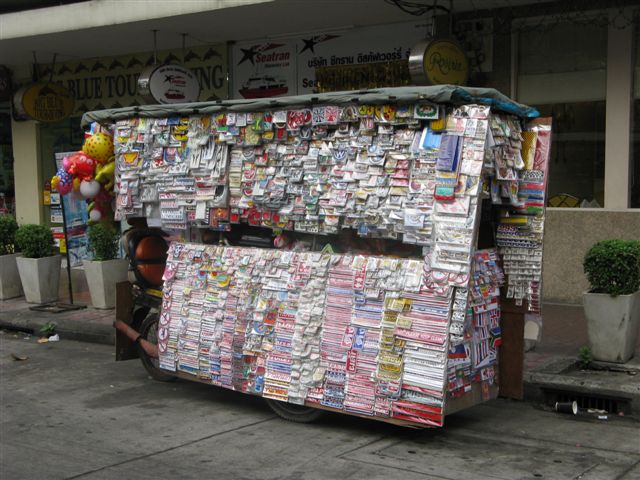 We met in the street a charming Thai lady who is the owner of a motorcycle shop. After asking where we can find someone competent who can repair my computer, she simply makes unloading a 4X4 car and she asked one of her many employees to transport us to a huge "Computer Service Center " like a Virgin Mega stroe (but local kind), on the other side of town. A computer expert was able to restore everything. It took at least an hour ... but when we came out of the shop, no one to take us back. Who cares! The first car we stopped in stop took us back to the center of Chiang Rai. If this is not of Hospitality, this, my good lady?

In the evening we enjoyed a sweet and sour beef Royal with pineapple, arguably the best in the world. We decided to go come back in this restaurant tomorrow to try the sweet and sour pork, this time.

Tonight is "Night Bazaar" and especially sleep! It really needs ... The bus journey made ​​us discover the beautiful scenery: fields of tea, rice fields, impenetrable forests and mountains ... to infinity, all under a beautiful blue sky!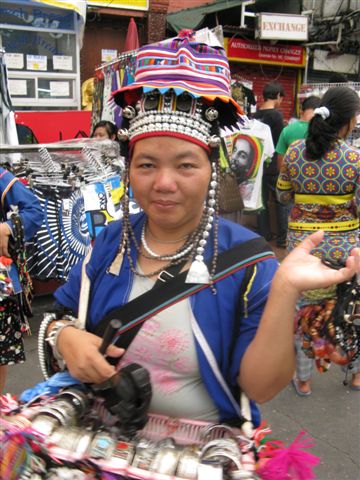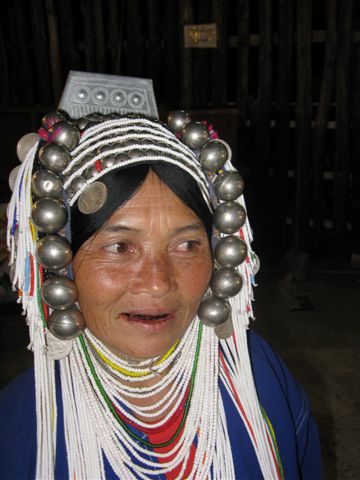 The night market was very nice, colorful, but there was lots of tourists. Women from local tribes sell lots of stuff in wood, fabrics, cotton, diamonds (real of course), bands play and settle around the cafes. It's fun!
Article published on 06/03/2012 at 14h49
in the category « Asia Travel Book ».