The Minibus in Laos
Asia Travel Book / PUBLIÉ LE 30/03/2012 /
0 COMMENTAIRE(S)
A minibus took us to Luang Namtha to Huay Xei. We really curds throughout the trip. On the one hand because it was cool this morning, the other because the driver who was spitting and sneezing all the time had decided to run the air conditioner and open windows. It took nearly two hours before leaving, the driver looking to fill his van for the return journey of 180 km.
 

Finally, two Italians (who were seeking their boyfriend for the day ...!) Have been the case and we went along the same "path" had come. Along the way, we loaded some Laotian. The many curves were not without effect. Everyone has his little vomit except my Doudou and Bibi who took the trip to make some corrections to this wonderful diary. A Laotian American sitting next to me almost spill on my keyboard. The guy was weird. I thought he was on vacation with her daughter. In fact, it was his "girl friend" and his girl friend seemed to be about fifteen years. In short, nothing to report during the trip. We just ran over a dog whose remains will be the delight of a family Nam Dee, and we almost run over a black pig who decided to cross the runway just as we passed: a suicidal pig, perhaps?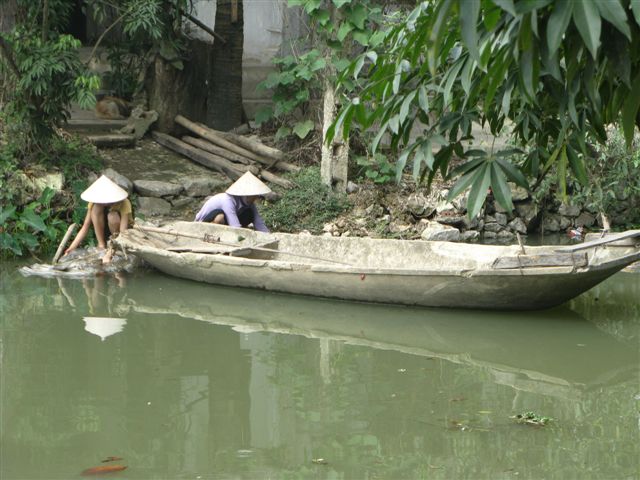 We found Houey Xei, charmless city and unattractive. People are less riders than in the north and the prices are 20% more expensive. We found a hotel with a facade seemed to believe that happened in a three star. At the end, it was one of the ugliest we could see. And I'm not talking about bedding, even a fakir would have complained.
Article published on 30/03/2012 at 10h50
in the category « Asia Travel Book ».